As the holiday season approaches, it's important to be aware of the latest scams. To help you stay safe this holiday season, we've put together a list of the most common holiday scams that are likely to hit your inbox in 2022. Read on for tips on how to spot and avoid them.

New Scams to Look Out For
The holiday season is upon us, and with it comes the risk of falling victim to scams. With so many people looking for deals online and trying to find unique gifts, scammers are out in full force this year. Here are 15 of the latest holiday scams to watch out for in 2022:
1. Fake charities that steal your money: If a charity or organization asks you for donations during the holidays, take a step back and do your research before donating. Scammers often create fake charities and use them as a way to steal your money.
2. Gift card scams (including empty gift cards): Never purchase a gift card from anyone other than an authorized retailer or seller. Empty gift cards – those without any value – are also common during the holidays, so double-check before you buy one.
3. Package delivery scam: Watch out for emails or calls claiming you need to pay extra fees in order to receive packages you ordered online – these are almost always scams! The same goes for messages informing you that there's something wrong with your package delivery address; never provide payment information over email if you receive one of these messages.
4. Cryptocurrency ATM payments: Cryptocurrency ATMs have become increasingly popular in recent years, but they can be used by scammers as well as legitimate customers. Be sure to double-check all transactions when using an ATM and never give away any personal information such as bank accounts or credit cards numbers when making payments via cryptocurrency ATMs.
5. Fake websites: Fake websites can take your money and send you counterfeit products or don't deliver at all; steer clear of private sellers with goods for sale at a price that seems
Fake Airline Tickets
Fake airline tickets are a common scam to watch out for during the holiday season. Scammers purchase tickets, typically using stolen credit card information, and then try to sell them at too-good-to-be-true prices. These scams often involve fake airfare deals or online giveaways and surveys.
The Better Business Bureau (BBB) has received multiple reports of scammers creating fake airline ticket booking sites or customer service numbers to charge unsuspecting customers. Be wary of suspiciously low prices when searching online for flights, as these could be part of a scammer's scheme.
To avoid falling victim to this scam, make sure you research the company before purchasing any tickets. The BBB also recommends double checking all payment information and verifying the identity of any third party seller prior to making a purchase. If you come across anything suspicious, report it immediately so that others don't fall victim as well.
Unsafe Travel Deals
Traveling can be an exciting and rewarding experience. But unfortunately, there are some risks that come with it. Unsafe travel deals are one of the most common holiday scams to watch out for in 2022. These scams involve companies or individuals offering fake or overly discounted travel packages, such as flights, hotels, rental cars, and even vacation packages.
These scams usually start with an email or social media post from a company offering a travel package at a much lower price than what you would normally pay. The offer may seem too good to be true and that's because it is! Many times these offers are fake and the company will take your money without providing any services.
It's important to research any travel deal before making a purchase. Check reviews online to see if other people have experienced problems with the company or website offering the deal. Make sure the website is secure—look for URLs that begin with "https" instead of just "http." And never give out personal information like bank accounts over email or on unsecured websites.
If you're considering taking advantage of an offer that seems too good to be true, be sure to do your research first and use caution when making payments online. By taking these precautions you can protect yourself from unsafe travel deals this holiday season!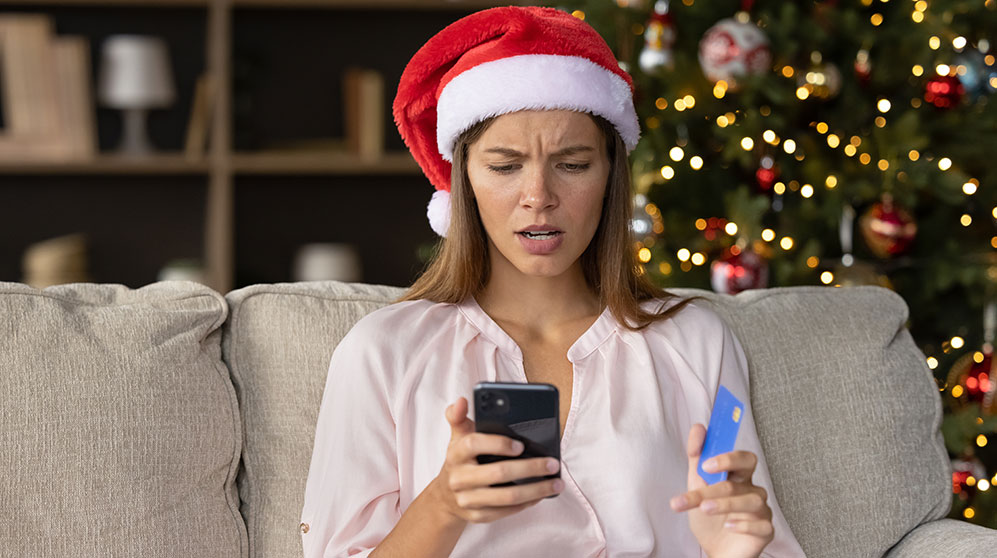 Phishing Emails and Texts
Phishing emails and text messages are a form of cyber attack used by scammers to steal personal information or money. These messages usually pretend to be from a legitimate company, such as a bank or online retailer, and entice the recipient to click on a link or call a phone number. Once clicked, the link can take you to a malicious website where your personal information is collected, or you may be asked to provide sensitive financial details. Phishing scams can also come in the form of text messages that appear to be from an individual or company you know and trust. These texts often ask for money or personal information, such as passwords.
It's important to remember that legitimate companies will never ask for sensitive information via email or text message; if you receive such an email or text message, delete it immediately and do not respond. If you're unsure about the legitimacy of an email or text message, contact the company directly using contact information found on their official website. Additionally, make sure your computer has up-to-date antivirus software installed; this will help protect against malicious links and websites. Finally, always be aware of potential scams when shopping online during the holiday season; if something looks too good to be true it probably is!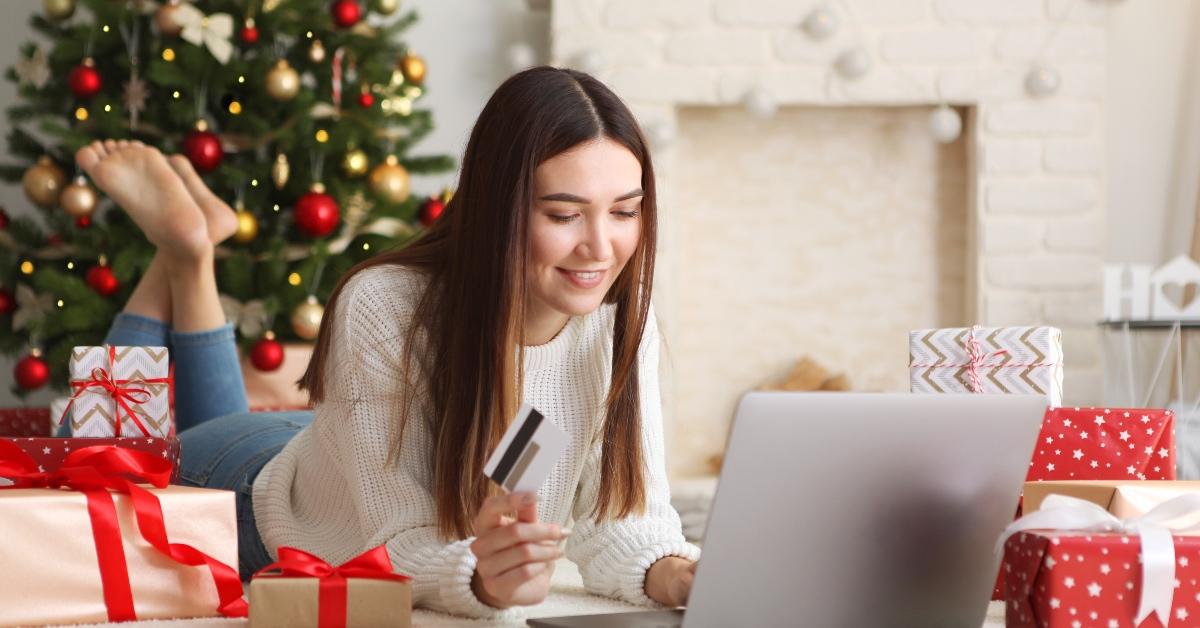 Deceptive Online Shopping Sites
Online shopping can be a great way to get deals and save money during the holidays, but it's important to be aware of deceptive online shopping sites. Scammers use tactics such as reshipping scams, fake websites, auction fraud and gift card fraud to trick unsuspecting shoppers into providing payment information or exposing their personal data.
Reshipping scams involve fraudsters using stolen credit cards to buy expensive items online and having them sent elsewhere. Fake websites may look almost identical to popular retailers, making it easy for consumers to be fooled into entering payment information. In addition, auction fraud involves misrepresenting products on an auction site and gift card fraud can occur when a victim is tricked into buying a gift card with money that will never be received by the intended recipient.
Be on the lookout for scammers who are trying to take advantage of people during the holiday rush! Before you shop online this holiday season, research any website that you plan on using and make sure there are reviews from other customers before making a purchase. If something seems too good to be true or if you receive an email from an unfamiliar source, do not click any links or respond in any way; these could potentially be malicious attempts at stealing your personal information or hard-earned money.
Fake Social Media Promotions
Fake social media promotions can be a major source of holiday scams. Scammers create ads on popular platforms like Instagram, Facebook, and TikTok that link to fake stores or listings. These ads often offer deep discounts or free gifts for a limited time. If you click the link, you may be taken to a site that looks legitimate but is actually designed to steal your personal information or credit card details. To protect yourself from these scams, always do your research before clicking any links and make sure the website is secure. Additionally, never give out personal information unless you are sure it is a legitimate request from an established company or organization.
Beware of Free Wi-Fi Hotspots
When travelling during the holidays, it's important to be aware of the potential dangers of using public Wi-Fi hotspots. Scammers often use public Wi-Fi networks to target unsuspecting users with malicious activities such as stealing personal information, installing malware, or even committing identity theft.
It's important to remember that any device connected to a public network is vulnerable and can become a target for hackers. To stay safe while using public Wi-Fi networks, keep these tips in mind:
1. Never enter sensitive information while connected to a public Wi-Fi network. This includes passwords, credit card numbers and other personal details.
2. Don't use the same password for multiple accounts or devices on the same network.
3. Use a VPN (Virtual Private Network) connection whenever possible when connecting to a public Wi-Fi hotspot; this will encrypt your data and add an extra layer of security against hackers.
4. Be sure to turn off file sharing when connected to a public network; this will prevent others from accessing your files and folders without your permission.
5. Disable auto-connect options on your devices so that they don't automatically connect to unknown hotspots without you knowing about it first.
6. If you must access sensitive information while connected to a public Wi-Fi network, make sure you're using HTTPS connections whenever possible – this ensures that all data sent through the connection is encrypted and secure from prying eyes or hackers attempting access into your account or device(s).
Credit Card Skimming
Credit card skimming is a form of fraud that involves using a small device to steal credit card information from unsuspecting victims. The device, known as a skimmer, is placed over the card slot on an ATM or other payment terminal in order to capture data from credit cards when they are swiped. Skimmers can also be installed inside gas pumps or other self-service machines. Once the data has been captured, it can be used to make counterfeit cards or for fraudulent online purchases.
If you're using your credit card at an unfamiliar location, it's important to pay attention and make sure that no skimmer has been installed. If you see anything suspicious, such as a loose panel or screws around the payment terminal, don't use it and report it to the store manager immediately. Additionally, always cover your hand when entering your PIN number at ATMs and other payment terminals to prevent shoulder surfers from stealing your data.
Finally, consider setting up fraud alerts with your bank so that they can contact you if any suspicious activity appears on your account. That way you'll be able to act quickly if someone tries to use your information without permission. By taking these steps you can protect yourself from becoming the victim of credit card skimming and other forms of fraud this holiday season.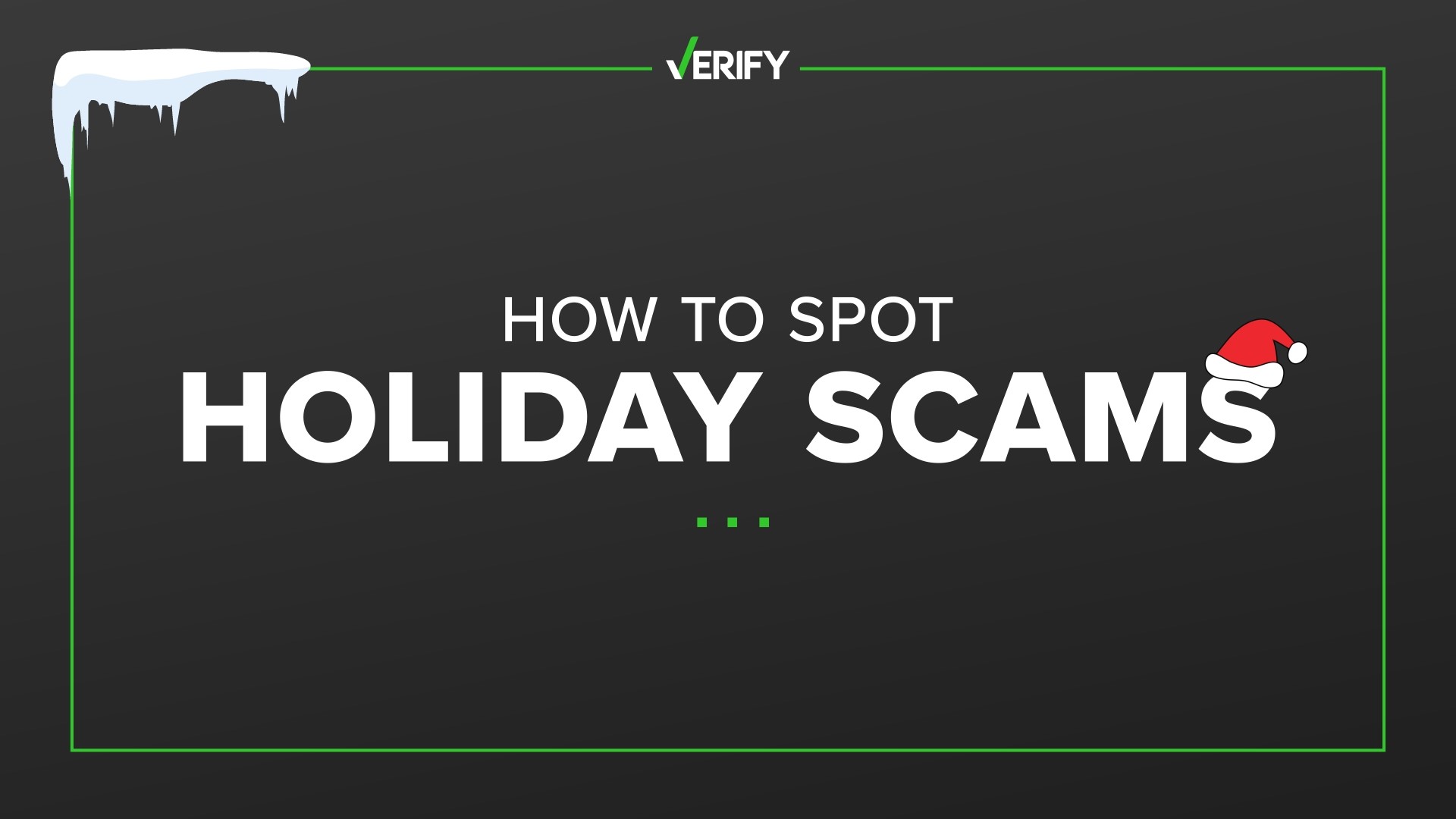 Fake Charity Donations
It's the season of giving, but unfortunately, not everyone is on the same page. As the holiday season approaches, it's important to stay vigilant and watch out for fake charity donation scams. Scammers may use emails, social media posts, or texts to solicit donations for fake charities. They can also use stolen photos and other people's personal information to make their requests appear more legitimate.
When considering a donation, be sure to do your research and make sure that the charity is legitimate. Read up on their mission statement and check them out on Charity Navigator or another watchdog site before giving any money away. Check reviews online to see what other people are saying about them and look for contact information such as a physical address or phone number that you can verify with a simple call or Google search.
Don't be afraid to ask questions when you are donating money to an organization; if they cannot provide satisfactory answers, it might be best to avoid making any donations at all. Additionally, never give out your personal information such as your credit card number or bank account details online or over the phone unless you have verified that the charity is genuine and trustworthy.
By being aware of potential scams during this time of year, you can help protect yourself from becoming a victim of fraud while still supporting those in need this holiday season!
Counterfeit Goods
Counterfeit goods are products that are made to look like genuine, high-quality items, but are actually fake. These goods are often sold at a cheaper price than the original item, making them attractive to buyers. However, they can be dangerous to purchase as they may be of inferior quality or even contain hazardous materials.
Counterfeiting has become a major problem in recent years, especially around the holidays when people are looking for deals and discounts. Fake websites offering too-good-to-be-true deals have become increasingly common and often sell counterfeit merchandise instead of the real thing. Amazon has also had documented issues with counterfeit sellers on its site. Additionally, criminals often target online shoppers during this time with scams such as fake hotel or flight listings and credit card fraud.
It's important to be aware of these scams and take steps to protect yourself from them when shopping for the holidays. Be wary of unsolicited emails about travel and hotel deals that seem too good to be true, compare prices before buying anything online, and only purchase from sites you trust that have secure payment options. It's also advisable to check if the item you're buying is counterfeit by researching it on reputable websites such as Consumer Reports or checking its reviews online. Finally, make sure you keep your receipts in case you need to return any items later on.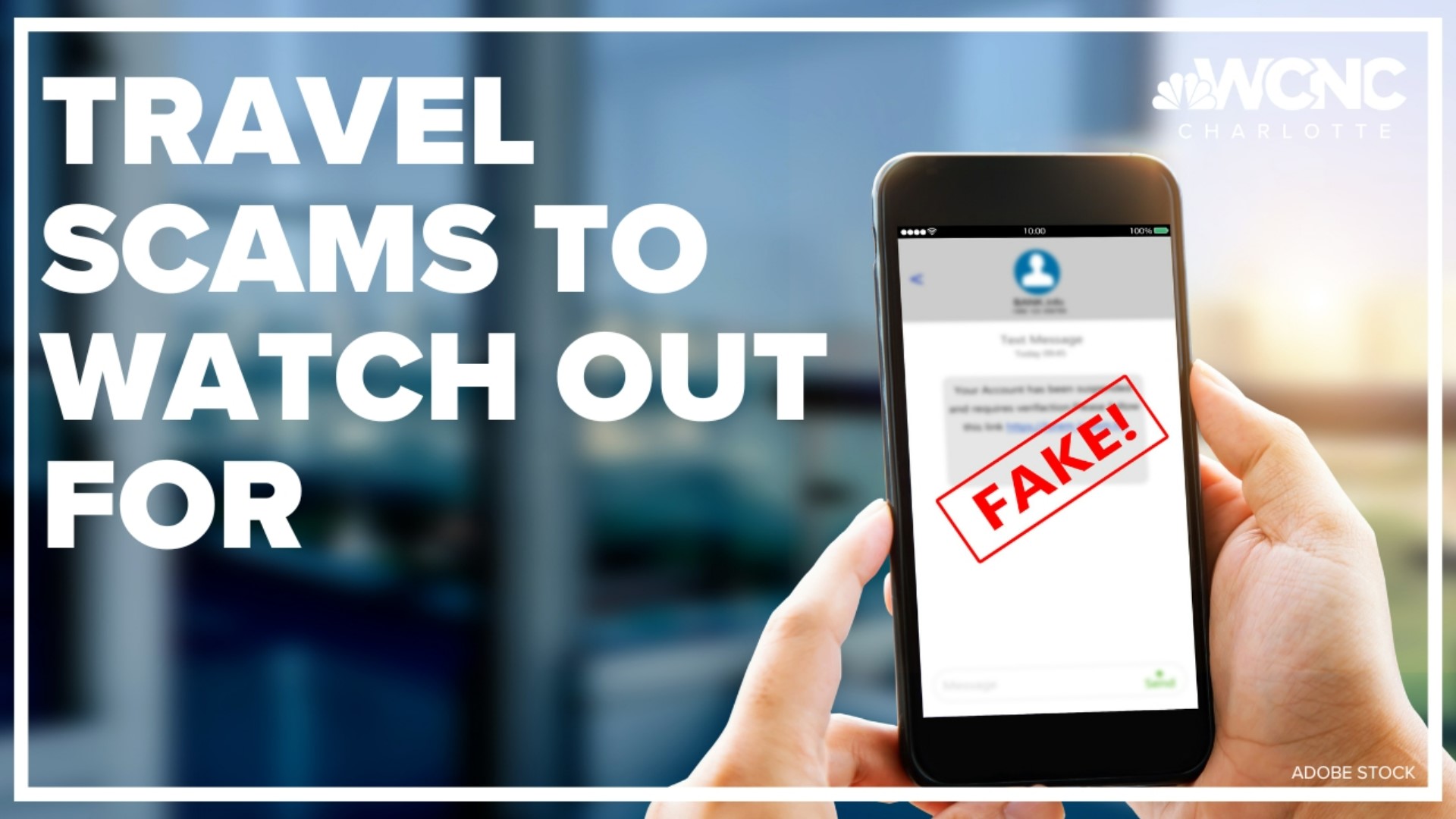 GPS Tracking Frauds
GPS tracking fraud is on the rise this holiday season. Scammers are using fake package deliveries to trick consumers into giving out their personal information, draining gift cards, and sending fake delivery notifications from FedEx, UPS, and USPS. They're also taking advantage of our generosity by creating fake charities, GoFundMe campaigns, and other charitable donations.
To protect yourself from GPS tracking frauds:
• Don't click on suspicious links in emails or text messages
• Don't give out your personal or financial information
• Always use a secure payment method when making online purchases
• Monitor your credit card statements for unauthorized charges or activity
• Check the legitimacy of any charity before donating money
• If you receive an unexpected package with a tracking number attached, contact the sender directly to verify its authenticity
The BBB is partnering with Amazon to educate consumers about scams like this one. With the data gathered through BBB Scam Tracker, you can be sure that you are protected against scammers who may try to take advantage of you during the holiday season.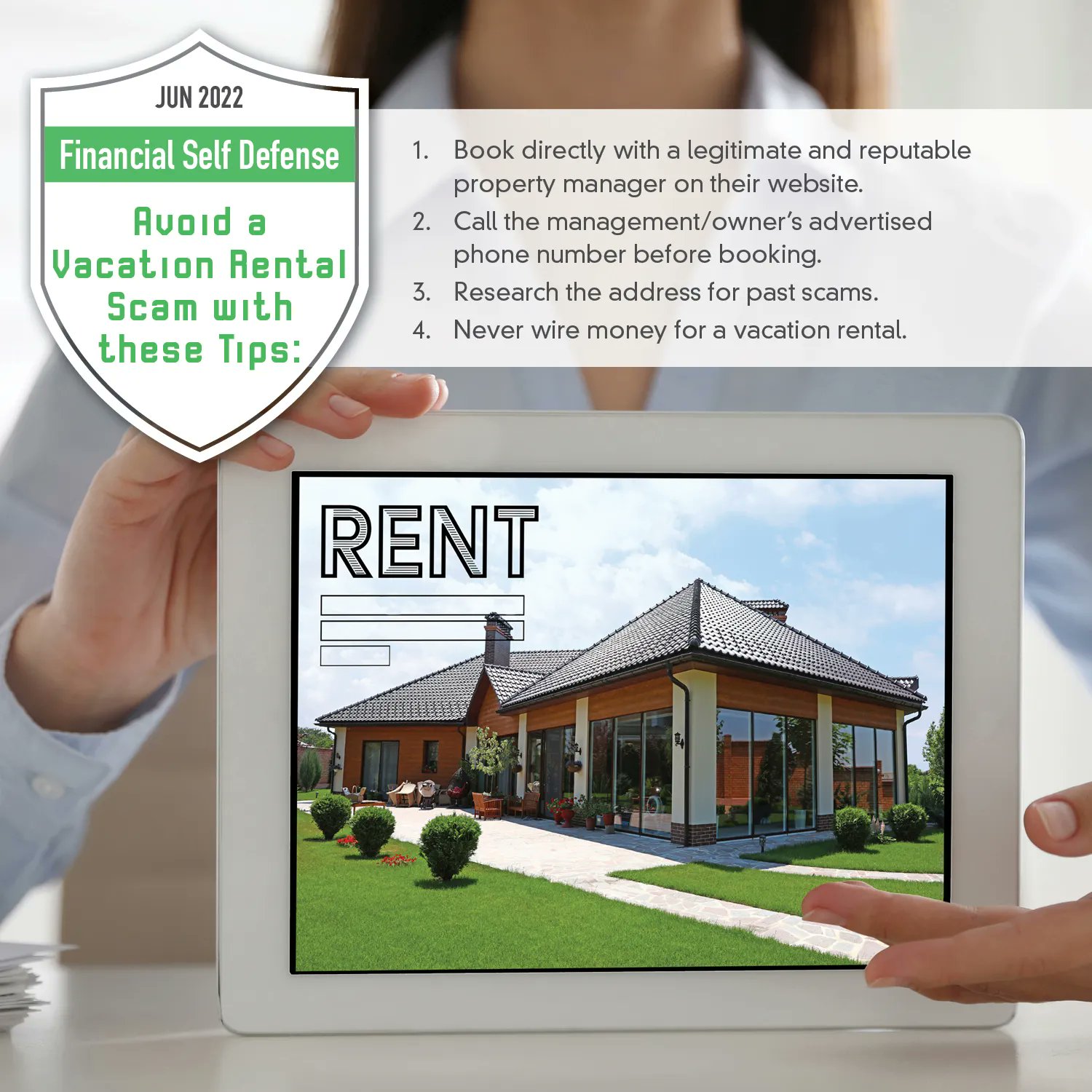 Vacation Rental Scams
Vacation rental scams are on the rise, as fraudsters take advantage of people looking to book holiday accommodation online. Scammers create fake vacation rental listings in order to steal personal information and money from unsuspecting victims. These scams can be hard to spot, but there are steps you can take to protect yourself.
Be cautious when searching for a holiday rental online. Always double-check contact information and look out for any red flags such as excessive fees or requests for payment via cash or wire transfers. Be wary of listings with overly generic descriptions and only one or two photos, as these could be signs of a scam listing.
When making a reservation, always use a credit card instead of cash or wire transfers, as this will provide more protection if something goes wrong with the booking. If possible, try to verify the ownership of the property by checking public records or contacting local property tax offices. It is also important to read through all terms and conditions carefully before signing any contracts for your vacation rental.
Finally, make sure that you keep all documentation related to your reservation in case you need it later on if something goes wrong with your booking. If you think that you have been scammed while trying to book a vacation rental online, contact your bank or financial institution immediately and report the scammer's website or listing page to help stop them from targeting other people in the future.

ATM Skimming
ATM skimming is a type of fraud that occurs when thieves use an electronic device to steal your credit or debit card information. This is typically done by placing a small, hidden device on an ATM machine that reads the magnetic strip on your credit or debit card when it's inserted. The stolen information can then be used to create counterfeit cards and make unauthorized purchases. To protect yourself from ATM skimming, always inspect the ATM for any suspicious devices before using it and cover the keypad when entering your PIN. Additionally, consider using a contactless payment option such as Apple Pay or Google Pay if available.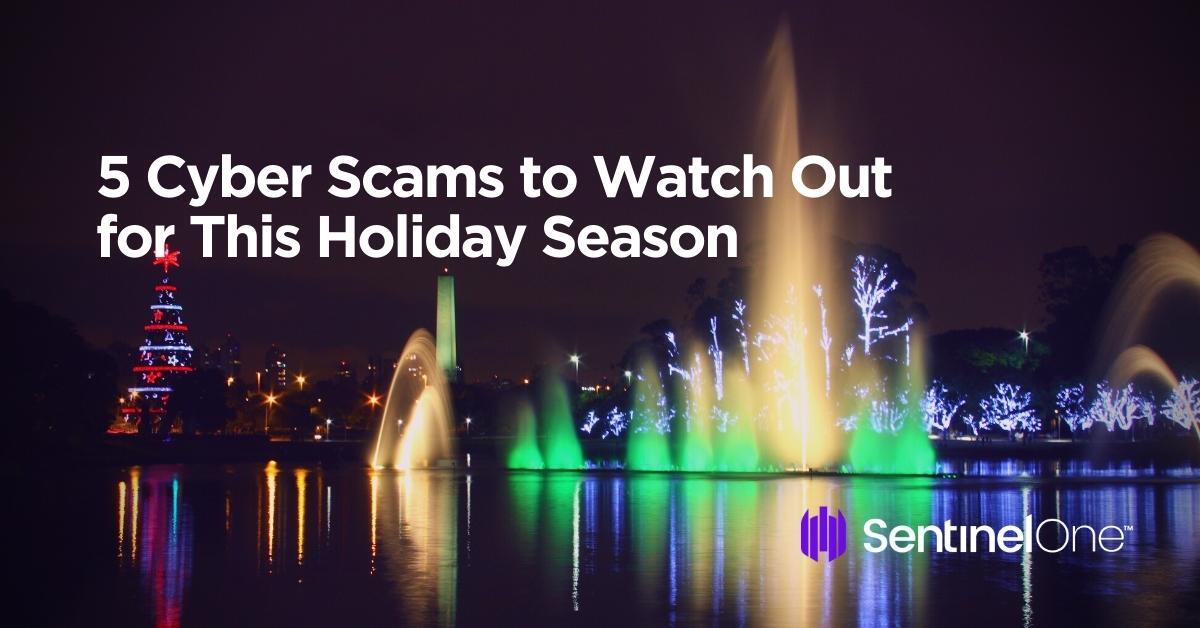 Identify Theft
Identity theft is a serious crime that can have devastating effects on your financial future. The holiday season provides criminals with an opportunity to exploit unsuspecting shoppers, so it's important to be aware of the risks and take measures to protect yourself. Scammers use ads on social media to try and get you to visit fake stores and steal your money, credit card details, or personal information. Gift cards are for gifts, not payments – if someone asks you to pay with a gift card, it's likely a scam. Unfortunately, up to three-fourths of U.S.
Consumers have been targeted by holiday frauds including online shopping scams and fake websites. If you believe that you may be a victim of identity theft or fraud involving one of your accounts, contact the bank immediately. Make sure you practice good security habits such as keeping passwords secure and avoiding clicking suspicious links in emails or text messages during the holidays. Be aware of the dangers associated with identity theft and take steps now to protect yourself this holiday season!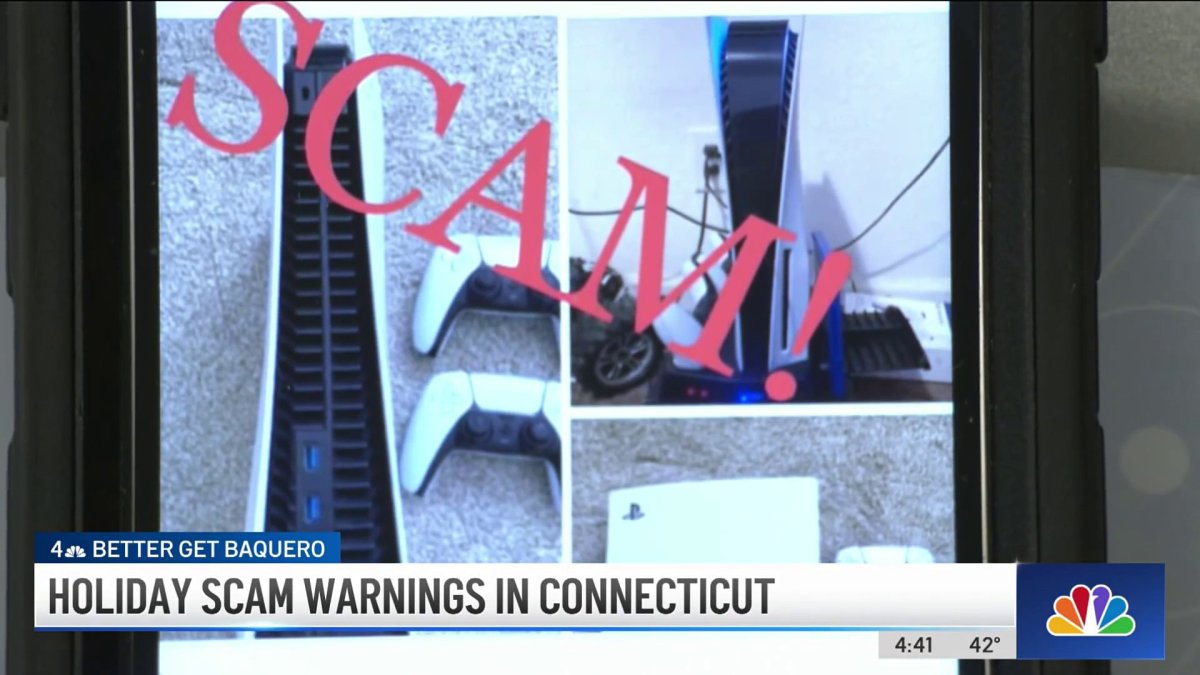 Conclusion
The holiday season is a prime time for scammers to target consumers. In 2022, there are several scams to watch out for, including fake charities and gift card scams. Scammers also use social media, email, and text messages in order to steal your money. Additionally, there are non-delivery and U.S. Postal Service scams with losses of over $276 million in 2021. The FBI warns that thousands of people across the United States become victims of holiday scams each year. It is important to be aware of the latest scam trends and to take precautions when shopping online or donating money during the holidays.